#TheAfricanWay is when something as mundane, yet vital as a pump, is allowed to be STOLEN from the local sewage treatment plant and instead of replacing it, pump raw sewage into the field, causing a massive stink, posing a health risk, looking terrible and seeping through to ground water, which is needed by local farmers who have to drill boreholes to give water to their animals.
This is exactly what the Nala municipality in the Free State –  Bothavillle and Wesselsbron – is doing. The local VF+ political party has now laid criminal charges against the acting municipal manager at the Wesselsbron Police station, in terms of the Water Act, Act on Waste Management and National Environment Management Act.
As in the case of most ANC Municipalities, it seems the Municipal officials were to busy stealing themselves to do their actual jobs, and that corruption was their primary activity, as the Nala Municipality manager, Buti Piet Molupi, was arrested for security tender fraud a few weeks ago. The Hawks claimed that there is enough forensic evidence to prove that Molupi contravened Section 173 of Municipal Finance Management Act.
Molupi appeared before the Bothaville Magistrate's court and was granted R5,000 bail. The case has been postponed "to 21 May 2020 for a Serious Commercial Court date."
Tsupa, a former municipal manager; Mofokeng. the municipality's chief financial officer; Matjele, the director of public safety; and Molefe the manager at supply chain department within the municipality, are also currently out on R10 000 bail.
"The municipality reportedly lost almost R700 000 as a result of an alleged irregular, wasteful and fruitless expenditure," the Hawks revealed.
It is believed that Molupi, along with four senior government officials (Robert Tsupa, 46, Abraham Moratwe Mofokeng, 47, Mabidikwana Wilfred Matjele, 61, Nkgaudise Nelson Molefe, 39) and the director of Zero Tolerance Warnic Montsitsi, colluded in a shoddy tender deal worth R700 000.
Analysis: The laying of criminal charges might let some people believe that something will now be done by black officials of the municipality, but that is very unlikely. Accountability is very hard to pin down in ANC's South Africa and even Court processes are notoriously cumbersome and fraught with obstacles and yes, even corruption.
For example, SA-News recently reported on the widespread environmental damage and sewage pollution caused by the Randfontein municipality. In that case a criminal case was laid against the municipal manager 4 years ago and in that 4 years the pollution has just got worse.
It is also remarkable how activists from the white minority, a minority which is under constant attack by black fascists and criminal parties like the ANC and EFF, are actually the ones trying to do something to prevent things like sewage pollution. Where are black activists in this regard? Don't they mind to live in filth? Community activists fighting pollution are always white. Is it only white people who don not want to live in filth?
What we do see from the black population however is the classis protest manipulated by political agitators, where locals have been agitated to embarked on a total shutdown, to demand better services in general from the Nala Local Municipality. Residents have disrupted schools in the Monyakeng township. Shops belonging to foreign nationals have also been looted. Once again shooting themselves in the foot.
The sewage pump however does not get mentioned nor is it replaced… it is also quite likely the protests themselves were arranged by the ANC!
It does seem like an impossible task to fight #TheAfricanWay style of rot and decay. Who needs more evidence that the black rulers of South Africa will totally destroy this once beautiful country and run it completely into the ground?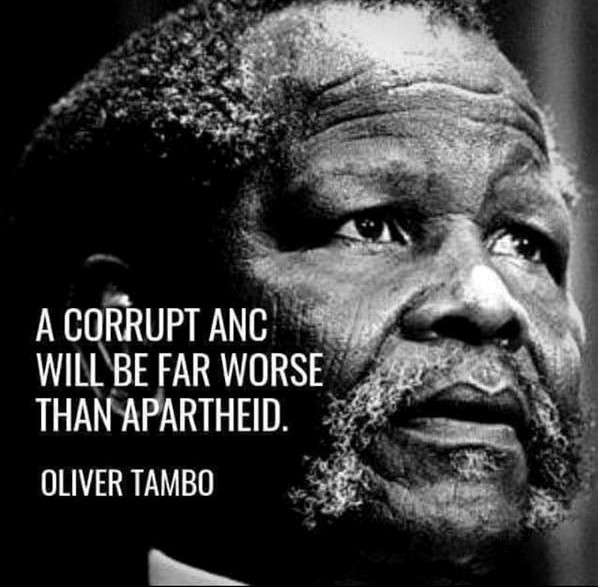 See also: 500,000 People in Freestate Goldfields Denied Their Basic Human Right To Water by ANC Corruption & Plundering of Municipal Coffers!
---